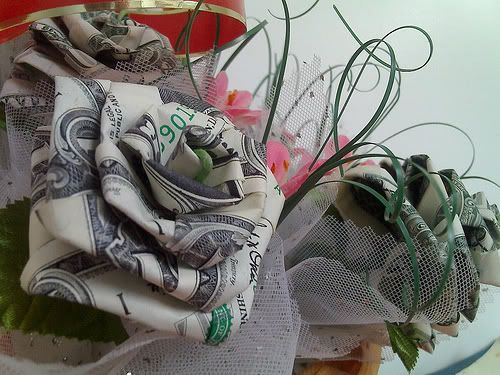 How Marriage Works:
21 Secrets Every Couple Needs to Know
Secret #13: Gender Intelligence Tames the Topic of Money
Q.
Communication about money is really a challenge. Why doesn't my husband welcome my input about our finances?
To be honest, the only thing my husband and I really argue about is money. We both agree that it's silly to argue about it - there just isn't that much of it. But underneath the superficial bickering about finances, it really boils down to control. He makes budget decisions and I sulk because I wasn't consulted. Mature, right? Fortunately, we don't butt heads constantly, but enough that we recognize that money is a topic we need to be careful discussing as it tends to be a hot button issue for us.—April
A.
Aha, yes, the control issue.
Often younger husbands want to budget the money
their
way, not acknowledging that their wives—who might also be earning—have a valuable perspective to share.
Once we understand why husbands argue for control in this area of marriage, we don't have to take their behavior so personally.
First of all, because of the way
men and women's brains, bodies, and hormonal systems are wired,
our primary needs in life and marriage are dramatically different. Above all, a man needs to compete in the workplace and win.
When he's feeling successful, he knows that his outer actions are seen, acknowledged, and respected (
Eph 5:33
).
Although many wives work outside the home too,
a woman's primary needs are more cooperative, relational and receptive.
In essence, she wants to feel the sense of well-being that comes when
her inner soul is heard, provided for, and loved (
Eph 5:33
).
When it comes to their finances,
conflict often arises because these contrasting psychological needs create different approaches to discussing and managing money.
For instance, a wife is often unaware that her husband will instinctively act first (without discussion) in order to "win"
his
way and not risk "losing" to hers.
He doesn't realize that she's willing to negotiate a "win-win" situation through communication.


Furthermore, to most husbands money represents power (or dominion).
It's potent a symbol of a man's competency and his leadership capabilities. Whether it's a professional education, a healthy stock portfolio, real estate investments, running a business, travel & vacations, cars, boats or other
visible symbols—they all express a man's ability to take charge of himself and his life.
Often too, he will want a
larger part of the family budget dedicated to long-term "big picture" items
like a home mortgage, college savings, large donations, or retirement investments.
(
Gen 1:28
;
Gen 3:16
)

On the other hand, for most women money represents the ability to create beauty and especially security.
She wants use their money to ensure a consistent and comfortable lifestyle, one that supports their family and the other private areas of their life.
She naturally lobbies to budget their money for immediate needs
such as putting food on the table, emergency savings, reducing debt, insurance, clothing, furniture, and special educational opportunities

(
Prov 14:1
;
Prov 24:3-4
).
Obviously, God has designed men and women complement each other; indeed they're a perfect fit.
Shorter-term and longer-term goals can be addressed when both spouses have the opportunity share their points-of-view. However, in order to truly be "heard"
wives should learn to offer their thoughts calmly, with poise and respect.
Over time, most husbands grow to understand the priority their wives place on security and domestic concerns

(
Tit 2:3-5
).
When there's an impasse, Scripture admonishes wives to submit to their husband's decision
(
Eph 5:22-24
).
Her choice to do so communicates her trust in the Lord. This empowers her husband to adjust his thinking if necessary, seek more outside information, and often—with the Spirit's prompting—to implement his wife's suggestions.
Related
One of my favorite Christian resources is Crown Financial Ministries.
For more encouragement on this important topic see Crown's articles,
"
Husband-Wife Communications About Finances
"
and
"
Money & Relationships: Do Opposites Attract or Attack?
"
See also
"
Bank on It: Thrifty Couples are the Happiest
."
Photos: kolix & seandreilinger (
Flickr
)
It's Marriage Monday! Please Join Us



• Group Topic:
"Money."
If you would like to link a post today,
take a minute to read the introduction to our topic.
• Comment Policy.
Don't forget to leave a brief comment!
BTW, you might have strong feelings about this post. As a courtesy to others, please refrain from expressing them here,
especially for the sake of those who might be new.
This is your chance to blog your heart out, Sister!
• Test Your Link.
You're welcome to add your link any time up until eleven PM MT on Wednesday. Please include a text link back to Chrysalis, or you can
use one of these graphic buttons instead.
• If you're new at Chrysalis, welcome!
Please accept my invitation to join our Marriage Monday community. You might want to read an
introduction to this Blog Hop
and find out how to
join the Marriage Monday Blog List.
Thanks for linking at Chrysalis today, sweet Sister!
Text Linky